Weddings
It goes without saying that your wedding day will be one of the most important days of your life. At the AESSEAL New York Stadium, we understand the level of trust you are giving to us to host such a special moment in front of your family and friends and we take pride in ensuring that you receive nothing short of perfection from the moment of your initial enquiry.
With unrivalled space and service, our venue boasts a series of stunning suites and executive boxes featuring spectacular pitch views that can host events ranging from 10-400 guests. The bright and contemporary décor allows the spaces to act as blank canvases for an array of theming and decorating options.
By drawing on years of experience, and with a passion and flair to deliver the perfect wedding, the wedding team can help you design your menu and suggest special touches to make your day extraordinary. Your dedicated wedding coordinator will be on hand throughout every stage of the planning process. No detail is too small to demand their attention and consideration as we understand that it's these details that go towards creating the wedding you have dreamed of.
Celebrations
Whether you are looking to celebrate a milestone birthday, an anniversary, a christening or simply a get together, the AESSEAL New York Stadium can help to plan the event you are looking for.
With a range of suites available for private hire, that can caterer for up to 400 guests at a time, and with our wide range of premium catering options and drinks packages, there are options to fit all occasions and budgets.
Conference & Meetings
The fully accessible multi-purpose facilities all have natural light and lend themselves to a wide range of events from corporate hospitality, conferences, meetings, seminars, product launches, exhibitions and training.
All rooms are pitch facing presenting you with a stunning view of the ground.
The food delivered at your corporate event is top-notch and prepared by our specialist trained chefs. The menu on the day can be tailored to suit your requirements whether you require simple refreshments, light lunches, hot or cold buffets or a sit down meal.
Corporate Dinners
Whether your event is to raise vital awareness of a worthwhile cause or celebrate your organisations achievements, the AESSEAL New York Stadium can help to create the perfect event for you.
With the ability to cater for up to 400 guests, the stadium provides you with a wide range of choices that can provide you with the wow-factor. Whether choosing from our wide range of menus or choosing a more bespoke fare, your guest's taste-buds will be delighted with the results. A range of private drinks receptions, presentation packages and recommended venue suppliers are available for you to create a bespoke event for your occasion.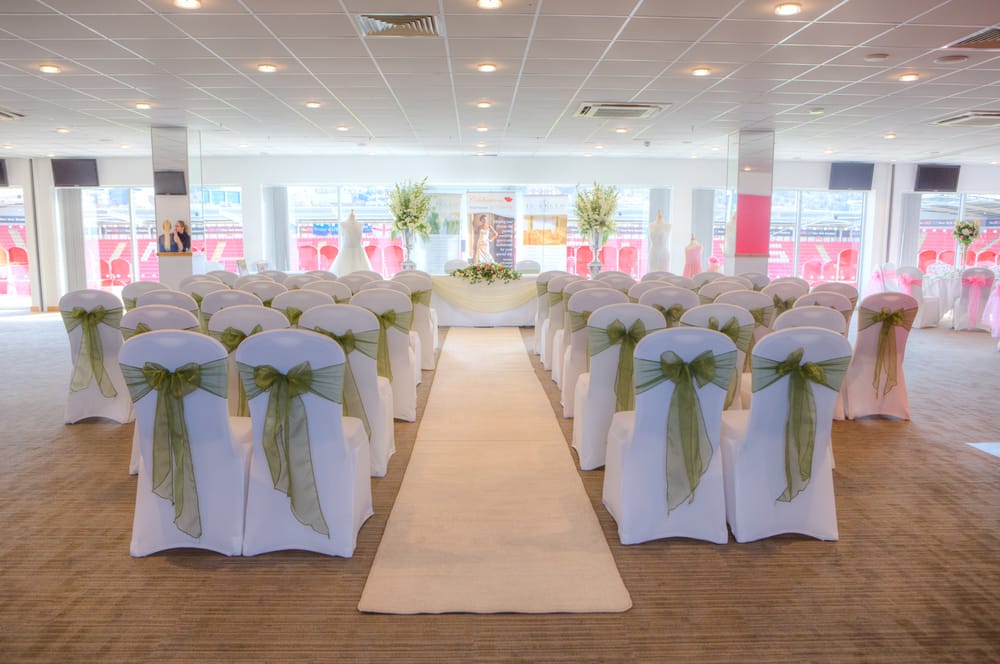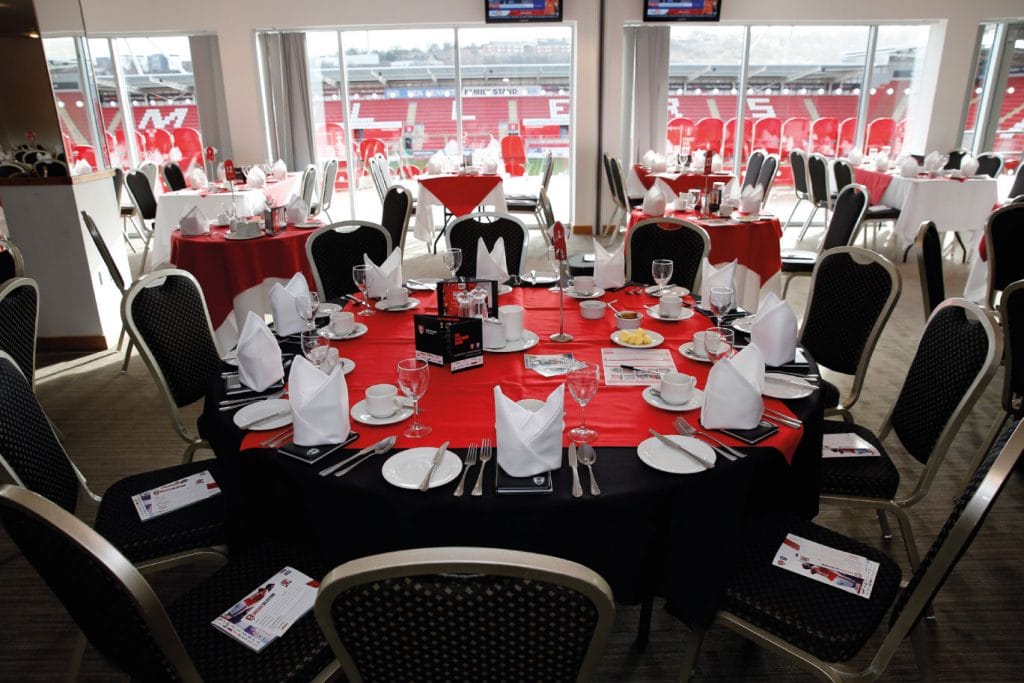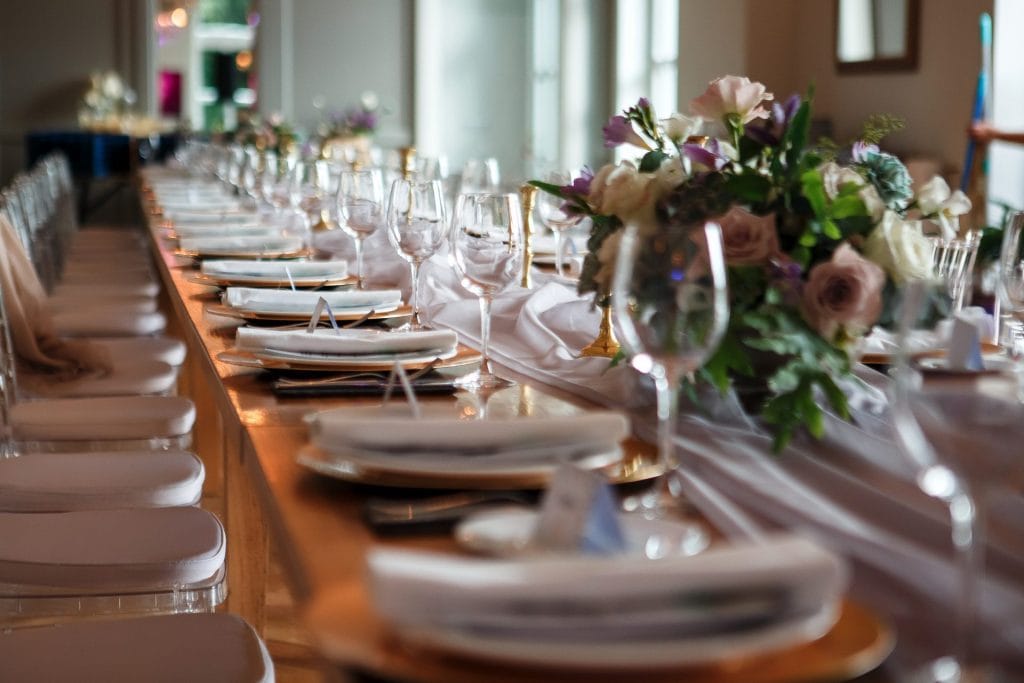 | Name of Room | Theatre | Cabaret | Boardroom | U-Shape | Reception | Lunch/Dinner | Dinner Dance |
| --- | --- | --- | --- | --- | --- | --- | --- |
| 1925 | 500 | 320 | 0 | 0 | 420 | 350 | 320 |
| Brooklyn Suite | 150 | 100 | 0 | 30 | 120 | 100 | 100 |
| Central Park Suite | 150 | 100 | 0 | 30 | 120 | 100 | 100 |
| Manhattan Suite | 150 | 100 | 0 | 30 | 120 | 100 | 100 |
| New York Suite | 500 | 350 | 0 | 0 | 420 | 350 | 320 |
| Boardroom | 48 | 40 | 20 | 20 | 48 | 40 | 0 |
| Silver Lounge | 150 | 100 | 0 | 40 | 120 | 100 | 100 |
| Guest Lounge | 150 | 100 | 0 | 40 | 120 | 100 | 100 |
| Players Lounge | 20 | 20 | 20 | 20 | 20 | 20 | 0 |
| Sky Box | 25 | 10 | 10 | 10 | 0 | 0 | 0 |